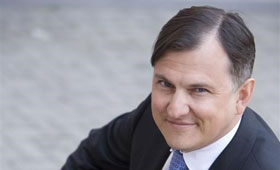 Ask our legal expert!
Gencs Valters
Claim your FREE copy
Doing Business Guide in the Baltics.
Amendments in the Insolvency Law of the Republic of Latvia
On Thursday, 25 September, 2014 the Saeima of the Republic of Latvia has approved in the last reading amendments in the Insolvency Law.
According to approved amendments, in the Insolvency law will be included a new chapter regulating the responsibility of Board members in the insolvency proceedings.
Board members of the company will be personally responsible for losses of the debtor, therefore also creditors' claims, if no accounting document will be forwarded to the administrator of the insolvency proceeding or if submitted documents will not provide a clear view on the debtor's commercial activity and property owned by the company over the last three years prior to the declaration of insolvency proceedings.
Another important amendment is connected with the term for submission of the Application for insolvency proceedings.
Currently no term for submission of the Application for insolvency proceedings is set directly. According to amendments, the debtor has a duty immediately to submit the Application for the company insolvency proceedings in following cases:
if within more than two months is not possible to cover a debt or,
if according to the liquidation starting balance sheet it is not possible to cover all debts of the creditors, or,
if the company will not be able to settle the legal protection process action plan obligations.
President Andris Berziņš has decided to promulgate amendments to the Insolvency Law approved by the government on September 25.
New amendments will be in force from the year 2015.
Gunda Leite, attorney at law of the Gencs Valters Law Firm in Riga.
Practising in fields of Insolvency Law in Latvia, Estonia, Lithuania
T: +371 67 24 00 90
F: +371 67 24 00 91