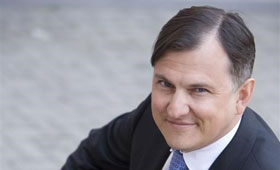 Ask our legal expert!
Gencs Valters
Claim your FREE copy
Doing Business Guide in the Baltics.
Amendments to Competition Act in Estonia starting from January 1, 2015
From the beginning of 2015 Estonian Competition Act and Penal Code are amended. In Estonia misconducts according Competition law have been considered as offences, and have constituted a criminal liability under Penal Code. Starting from 1st of January only one of four Competition law violations will be considered as a crime. Anti-competitive agreements still remains a crime but all the other misconducts (abuse of dominant position, failure to notify a concentration and violation of obligations of undertakings that will posses essential facilities) will be only punished by smaller fines and without possibility to imprisonment.
The penal code also changes its consideration to concept where person who has been punished for misconducts under competition law can be punished for a criminal offence if they have violated the same rule for several times. Also, no longer price regulation in sectors of water, electricity, gas or heating can be considered as a criminal offence.
The fines under competition law will rise, however, the fines under criminal law will be abolished the maximum amount of fine under criminal law was 16 million EUR. The new maximum amount that can be fined is 400 000 EUR instead of old 32 000 EUR. There is also currently debate related to anti-competitive agreements, and whether it should be abolished from Penal Code as well. So far it remains in criminal code and under stricter regulations, but there might be changes coming in the future.
Tony Koivula, attorney at law of the Gencs Valters Law Firm in Tallinn.
Practising in fields of Unfair Competition Law .
T: +372 61 91 000
F: +372 61 91 007