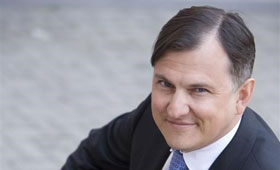 Ask our legal expert!
Gencs Valters
Claim your FREE copy
Doing Business Guide in the Baltics.
New issue of Gencs Valters Law Firm newsletter released: Tax rates, Competition, Litigation in Latvia, Lithuania, Estonia
Gencs Valters Law Firm has released a newsletter for March 2015. It has been published for 6 years and features articles about different legal and tax matters: company formation, mergers and acquisitions, tax systems, immigration and residency, intellectual property, etc.

In this issue:

Tax rates in Baltics starting from 2015
Minimum wage raised in Latvia
Competition regulation changes in Estonia
Taxation of 2014 investment income in Lithuania
Declaring payments made to the company's equity in Estonia
New amendments open floodgates for class action in Lithuania

Newsletter is intended as general information only. For inquiries please contact us: info@gencs.eu

Click here for full newsletter.

Previous newsletters here.