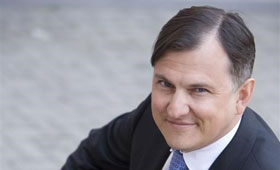 Ask our legal expert!
Gencs Valters
Claim your FREE copy
Doing Business Guide in the Baltics.
New concept of the Repatriation law of the Republic of Latvia
On Thursday, 7 May, the Parliament of the Republic of Latvia endorsed the new concept of the Repatriation law on the first reading.
According to present version of the law the repatriate is a person who on his/her own volition makes a permanent move to the Republic of Latvia and if:
he/she is a citizen of Latvia (registered in the Population Register as citizen of Latvian and has received the Latvian citizen's passport);
one of his/her parents or grandparents is a Latvian or a Liiv and his/her Latvian or Livonian descent can be proved by document.
Immigration department checks submitted repatriation documents, decides on the allocation of repatriate status and registers the Permanent Residence permits without passing of the Latvian language exam for the repatriates and their family members (for citizens of other countries).
Two generations restriction is no longer expected to encourage to repatriates who are moving to live in Latvian. The new Repatriation Law cancels former requirements targeting only two generations for repatriation applicants.
Law also contain more precise definition of repatriate family members, by including partners, children under 21 years age and parents in re-emigrants' care.
The law specify also the amount of financial support offered to re-emigrants by the government. Repatriate will be entitled to relocation allowance, monthly benefit, provided they are registered as unemployed, and compensation of costs related to Latvian language courses. The Repatriation Law project intends to pay a relocation allowance in the amount of 500 euros and 250 euros monthly benefit. Precise amounts of allowances and benefits will be set out.
For more information please contact our English attorneys at law at info@gencs.eu