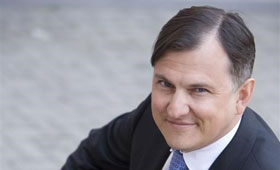 Ask our legal expert!
Gencs Valters
Claim your FREE copy
Doing Business Guide in the Baltics.
Real Estate Guide 2015: Real estate purchase in Latvia
In today's Latvia, a foreign national essentially stands in the same position as a Latvian citizen when it comes to the purchase of the real estate and to the costs associated with buying the real estate in Latvia.
Buying or selling an apartment is the most common real estate transaction version. Purchase of the apartment can be divided into several stages:
The examination of the property and collecting data
First of all Buyer has to visit the object and check its actual conditions. After the examination of the object Buyer has to perform the following:
To find out of the Seller's property rights or authorization rights to perform the sale of the real property.
Find out whether the property is registered in the Land Book register; are there registered any encumbrances or other lien marks,
Find out if the property is property of the spouses; has the Seller got the consent of the other spouse to alienate the property; find out of the pre-emption rights.
Ask to acquaint with the Inventory file,
Find out whether the Seller does not have debts for apartment utilities, taxes and other services,
Find out how many persons have registered their place of residence in the apartment,
In Apartment buildings the Buyer has to find out the total debt of the inhabitants (in case of excessive debt the delivery of the service can be turned off).
Document keeping
The property rights of the real estate transfer execution in the Land Book registry is quite strictly regulated process. The written form of transaction is required.
Basic real estate purchase documents
Real estate purchase Agreement - the main document, which contains all the important terms and conditions, subject of the contract, the parties' rights and obligations. Attention must be paid to the dispute resolution issues.
Registration request for corroboration of the property rights of the real estate - this document shall be prepared by the sworn notary and requires the submission in the Land Book registry. Mainly the costs of the preparation of the registration request are about EUR 80.
The registration of the property rights in the Land Book registry - Buyer's property right corroboration is performed after in the Land Book registry are submitted Purchase agreement, Registration request and receipts of state and stamp duties.

To be continued.
For more information regarding the sale or purchase of real estate in Latvia, please contact our English speaking attorneys and tax consultants to info@gencs.eu.
T: +371 67240090
F: +371 67240091