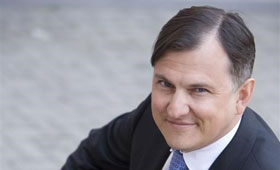 Ask our legal expert!
Gencs Valters
Claim your FREE copy
Doing Business Guide in the Baltics.
Updates in the Estonian Immigration Regulations
Amendments will enter into force on 18th January 2017.
On Wednesday 14th of December, the Estonian Parliament adopted amendments to the Aliens Act with an objective of facilitating the settling of foreigners making positive contributions to local economies.
Employment residence permit
At this moment in order for a foreigner to apply residence permit in Estonia his/her salary must be at least 1,24 multiplied by Estonian average salary.
Starting from 18th of January this rule will be abolished and minimum salary requirement for foreigner will be gross average salary set in Estonia.
Residence permit for investor
Starting from 18th of January investor who has made contribution to his/her business in Estonia in the amount of 1 million euros, will receive Estonian residence permit in simplified procedure.
Investors will also be exempted from general quota for residence permit.
Exempted from quota will also be foreigners who apply residence permit in relation with star-up business and info technology and communication.
Short time working in Estonia
Amendments are also made in the short time working regulation. For short time working the company needs to register the foreigner in the Police and Boarder Guard Board and short time working was allowed for 180 days on the condition of legal stay in Estonia (visa, visa free stay). With the amendments the period of working in Estonia will be extended to 270 days.
Registration of one's stay away
With current regulation if the foreigner was not able to stay in Estonia for 183 days, he/she needed to register the stay away in the Police and Boarder Guard Board. With the new amendments this obligation will be abolished.
Secondment in the concern
With the new amendments it will be possible to apply residence permit for intra concern employee movement. This means if non-EU company who has subsidiary or a branch in Estonia, can send employees or interns to Estonia.
For more information please contact our immigration specialists via info@gensc.eu.
T: +370 52 61 1000
F: +370 52 61 1100