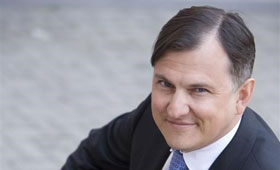 Ask our legal expert!
Gencs Valters
Claim your FREE copy
Doing Business Guide in the Baltics.
Lithuania: Information to BAB ŪKIO bank creditors concerning non-acceptance of claims filed not within the time limit
In 2013 august it was indicated the administrator of BAB Ūkio bankas will not accept the creditors' claims lodged not within the time limit, i.e. 7 August 2013, and will return them to the claimants.
Furthermore, it is possible to file a claim pursuant to Article 10(9) of the Enterprise Bankruptcy Law in Lithuania, the court shall have the right to accept creditors' claims filed not within the time limit for submitting creditors' claims (7 August 2013), provided that the court recognises the reasons for not observing the set time limit as important. Where the ruling of the court of arbitration establishing creditors' claims has been adopted after the specified time limit, the court shall recognise creditors' claims as an amendment to the list of creditors and their claims, provided that these creditors' claims were not previously approved. Creditors' petitions for the recognition of claims which arose prior to the initiation of bankruptcy proceedings submitted after the time limit specified above shall be accepted only until the day of adoption by the court of a ruling to terminate bankruptcy proceedings or a decision to liquidate the enterprise by reason of bankruptcy.
If a person who is a shareholder has a financial claim against the bank arising from the bank's products, sold goods and/or provided services or on any other grounds, the creditors' claim is subject to submission and such submitted claim may additionally show information about the shares held by the person. It has to be noted that pursuant to Article 87 of the Law of the Republic of Lithuania on Banks and Articles 31(1)(6) and 35 of the Law of the Republic of Lithuania on Enterprise Bankruptcy, priority in satisfying claims should be given to the creditors of BAB Ūkio bankas (i.e. all natural and legal persons having the right to request from BAB Ūkio bankas the discharge of duties and liabilities), and should the assets of the bank in bankruptcy be sufficient for the satisfaction of all creditors' claims, the assets remaining following settlements with the creditors would be returned to the shareholders.
Main source of the information: www.ub.lt