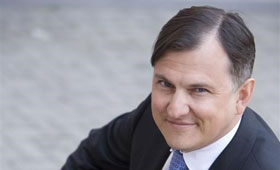 Ask our legal expert!
Gencs Valters
Claim your FREE copy
Doing Business Guide in the Baltics.
Lithuania: Who has a bigger chance to get reimbursement for AB bank SNORAS investment certificates
Lithuanian High Court in June, 2013 adjudicated in favor of non-professional investor and set the precedent for many cases since AB SNORAS bank breached its' obligations to provide clear information to it's clients. This precedent gives more possibilities to get back money for investment certificates under deposit insurance scheme. Furthermore, not everyone who purchased investment certificates have same chances to recover the money, below there are some circumstances which might increase chances to recover the money.
A natural person owns an investment certificate from AB bank SNORAS. Consumer protection is very solid part of arguments in this type of cases, since legal persons do not have same protection as natural persons.
A natural person does not have any (or very little) experience connected to investment. There are more chances to prove that non-professional investor (who has no or very little experience in investment, does not work in economic, legal or financial field) bought investment certificate and was lead to believe that she/he signed a deposit contract.
Timing might be important as well, so there are more chances to get reimbursement if the investment certificate was bought shortly before the AB bank SNORAS bankruptcy (summer or autumn of 2011).
The contract or the addendum is formulated in a way to give an impression that practically there is no difference between deposit and investment certificate. If in addendum of the investment certificate there is a condition stating that the AB bank SNORAS liability is insured by the legislation of Lithuania and terms of state company "Deposit and investment insurance", the client might have had an impression that investment certificate is insured as the deposit contract.
If a client previously had fixed-term deposit contract and she/he came to a AB bank SNORAS to prolong the contract and instead was convinced to sign investment certificate contract, this might be one of the crucial circumstances to prove that AB bank SNORAS lead the client to believe there is no practical difference between deposit contract and investment certificate.
All other circumstances have to be assessed individually. For more information or consultations, please contact Gencs Valters Law Firm.
Valters Gencs
Tax Attorney and Founding Partner
Gencs Valters Law Firm
Email: valters.gencs@gencs.eu
Tel: +37167240090