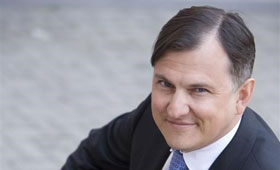 Ask our legal expert!
Gencs Valters
Claim your FREE copy
Doing Business Guide in the Baltics.
Lawyer job in Estonia: Our law firm is looking for a lawyer in Tallinn
Gencs Valters Law Firm is pan-Baltic law firm with established offices in Baltics. In Latvia was established in 2000, Riga (Latvia), where the firm's main office is located. In 2007 the firm expanded in the Baltic's by establishing offices in Tallinn (Estonia) and in 2008 in Vilnius (Lithuania).
Our firm is general practice international business law firm, which specializes in tax, mergers and acquisitions, labour, corporate, intellectual property, immigration and litigation in Latvia, Lithuania, Estonia. The law firm has 13 lawyers and tax consultants. The firm has particularly strong ties with Scandinavian clients due to its involvement in the Scandinavian chamber of commerce's activities.
We are looking for a lawyer for office in Tallinn, Estonia.

Job description
Drafting applications and contracts, reviewing and analyzing legal documents;
Performing legal and factual research and analysis;
Capacity to plan and organise her/his work.
Skill requirements
Masters degree in law;
Fluency in English and Estonian (written and spoken);
5 years work experience in law;
Excellent organizational skills;
Strong communication skills, both verbal and written;
Good computer skills.
Job info
Location: Tallinn
Time of start: ASAP - as soon as possible
Contact person: Valters Gencs
Address: Marienthal Center 5th floor, Mustamäe tee 16
Phone: +371 6724 0090
Email: info@gencs.eu