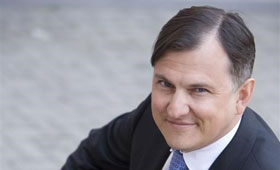 Ask our legal expert!
Gencs Valters
Claim your FREE copy
Doing Business Guide in the Baltics.
Our lawyers attended L'Oréal and UNESCO Award ceremony for Women in Science in Latvia
Gencs Valters Law Firm representative Gunda Leite attended our client L'Oréal and UNESCO Award ceremony for Women in Science that took place in University of Latvia on May 4, 2014.
L'Oréal Latvia For Women in Science Grant was founded in 2004. Over the 10 years it has been awarded to 30 female researchers. Latvia is the only Baltic State to establish a national grant to support women scientists within the framework of L'Oréal Group and UNESCO's international programme For Women in Science.
The aims of the award is to improve the position of women in science by recognizing outstanding women researchers who have contributed to scientific progress.
Program provides support for women researchers on all continents and at different points in their careers. This may come in the early stages of a young researcher's vocation or be in celebration of a full career committed to scientific advancement.
L'Oréal For Women in Science Grant is awarded with the support of the Latvian National Commission for UNESCO and the Latvian Academy of Sciences. Vaira Vīķe-Freiberga, Academician and former President of Latvia, is the Honorary Patroness of the Grant.
This year grant was given to Jeļena Miķelsone (a researcher at the Institute of Solid State Physics of the University of Latvia), Dace Pjanova (a leading researcher of the Latvian Biomedical Research and Study Centre) and Marina Makrecka-Kūka (an assistant at the Latvian Institute of Organic Synthesis Laboratory of Pharmaceutical Pharmacology).
General manager of L'oreal Baltic Benoit Julia hands out a diploma to Jeļena Miķelsone.
For more pictures - click here.
Gunda Leite, lawyer of the Gencs Valters Law Firm in Riga.
Practising in fields of Immigration and Corporate Law.
T: +371 67 24 00 90
F: +371 67 24 00 91