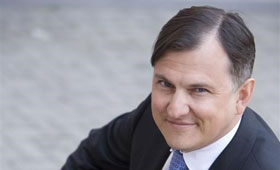 Ask our legal expert!
Gencs Valters
Claim your FREE copy
Doing Business Guide in the Baltics.
Our lawyer in Vilnius attended Nordic-Baltic Midsummer celebration organised by Chambers of Commerce
On June 19, the Nordic and Baltic Embassies together with their Chambers of Commerce celebrated Nordic-Baltic Midsummer in Kairenai Botanical Garden. Our lawyer Jovita Valatkaite, who specialises in Unfair competition and Insolvency law in Latvia, Estonia and Lithuania, represented Gencs Valters law firm's office in Vilnius in this event.
The celebration was started with the opening speech by the President of Lithuania, H. E. Ms. Dalia Grybauskaite. The President underlined that Nordic and Baltic countries are united not only by common political and economic goals but also by similar customs and traditions. Although the name of the celebration might vary, Midsummer is celebrated amongst all Nordic and Baltic countries. The President stated that the Baltic Sea region has become one of the strongest and most successful example of cooperation between the countries in Europe and wished to continue to foster these relations.
An opening speech was also held by H. E. Mr. Toomas Kukk, the Ambassador of Estonia.
Traditional Midsummer music and dances were presented by Lithuanian, Latvian, Estonian, Swedish, Danish, Finnish and Norwegian musical groups. The venue in Kairenai Botanical Garden had been decorated with a traditional Swedish May Pole and a bonfire, creating a festive atmosphere in the warm and sunny summer evening. The guests were greeted with a traditional ancient Lithuanian custom – entrance through gates plated with flowers and greenery. Everyone had the opportunity to taste traditional dishes of all the Nordic and Baltic countries.
Nordic-Baltic Midsummer celebration is organised for the second time and is only one of the events dedicated to develop the relations between the members of different Chambers of Commerce: Lithuanian, Latvian, Estonian, Swedish, Danish, Finnish and Norwegian.