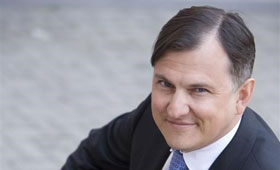 Ask our legal expert!
Gencs Valters
Claim your FREE copy
Doing Business Guide in the Baltics.
Amendments in the Commercial law of Latvia: Denomination of the share capital
According to amendments in the Commercial law of Latvia from July 1, 2014 the company can register any amendments in the Articles of association only if the share capital of the company is converted from lats to euro.
Several amendments have been established in Latvian legislation connected with implementation of the euro on January 1, 2014, including amendments in the Commercial Law. Amendments in the share capital shall be registered in the Commercial register within period 01.07.2016.
Official exchange rate EUR 1=LVL 0,702804.The value of shares of LLC must be denominated in the whole euro.
The amount of the share capital shall be calculated multiplying amount of the shares by nominal value of the share capital.
As a result of redenomination of the value of shares a rounding difference may occur between the total amount of share capital converted into euro and the amount of share capital calculated as the product of the number of shares and the value of each share.
Shareholders may decide either to pay this difference out to shareholders according to the proportion of share ownership or to transfer it to the equity reserves.
Gunda Leite, lawyer of the Gencs Valters Law Firm in Riga.
Practising in fields of Immigration and Corporate Law
T: +371 67 24 00 90
F: +371 67 24 00 91