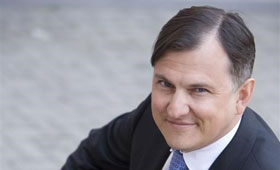 Ask our legal expert!
Gencs Valters
Claim your FREE copy
Doing Business Guide in the Baltics.
Guidelines on advertising in Lithuania
Nowadays every single business relies on advertising to inform customers about their products or services. Every company is trying to acquire a part of market using different media outlets. There is no doubt that a good media coverage is essential to a successful marketing campaign, but the content of the campaign can also affect its success. Advice on how to inform customers about a product or service without crossing boundaries of the law is provided in this article.
What is an advertisement?
According to the Art. 2 of the Law on Advertising of the Republic of Lithuania (hereinafter – the Law on Advertising) advertising means the dissemination of information in any form or through any communication medium in connection with person's economic commercial, financial or professional activities in order to promote the supply of goods or services, including immovable property acquisition, assumption of property rights and obligations. Therefore, an advertisement means any piece of information which is of a commercial and incentive nature. It shall be noted that information will be considered advertisement despite to what it is called by supplier of advertisement, meaning that even if a flyer, e-mail or other document is called "information notice", it does not exempt from liability if this information does not conform to the guidelines of the law.
Banned advertisement
According to the Art. 4 of the law on Advertising, advertisement is banned if it:
1) violates public and moral principles;
2) degrades human honour and dignity;
3) incites national, racial, religious, gender-related or social hatred and discrimination as well as defames or misinforms;
4) promotes force and aggression, gives rise to panic;
5) promotes behaviour which presents a threat to health, security and environment;
6) abuses superstitions, people' s trust, and their lack of experience or information;
7) mentions the name and surname of a natural person without his permission, his opinion, information about his private or public life, property, are presented and his physical picture is used;
8) uses special subliminal measures and technologies in advertising dissemination;
9) uses advertising material which has been prepared in violation of authors' rights in literature, art, science and (or) related rights.
However, the above mentioned list is not finite, even if the advertisement conforms to the above mentioned regulations, it can still be considered unlawful. According to the Art. 5 of the law on Advertising, the use se of misleading advertising is banned. In the Art. 6 of the law on Advertising it is stated that comparative advertisement can be deemed unlawful if it does not conform to the requirements of the law.
Misleading advertisement
When judging whether advertising is misleading, account shall be given to the accuracy, comprehensiveness and presentation criteria, set in the Art. 5 of the law on Advertising. Claims presented in advertisement are considered false, if the provider of advertisement cannot substantiate accuracy of the claims during the time of use. This means that if an advertisement provider claims that the advertised product can, for instance, cure an illness or improve overall well-being, advertisement provider shall always have medical evidence which proves the effect of the advertised product. A decision regarding whether there is enough information substantiating accuracy of the claims, shall be based upon the consideration of an individual case. For example, a company which was advertising magnetic strips as pain relievers for joint, was fined 24,260.87 EUR because it could not provide medical evidence that the magnetic strips relieve pain.
The information supplied in the advertising is considered incomplete, if a certain part has been omitted the supplying whereof is, taking into account other information presented in the advertisement, was needed in order to avoid misleading of the consumers. For example, an internet service provider was fined 2,899 EUR because the advertisement stated that the monthly fee for internet service is 5.5 EUR, but there was no indication that this fee is applied only for 12 months and only if a consumer signs a contract for 24 months.
Information presented in an advertising shall also be regarded as incomplete, if the information that an average consumer needs to take an informed transactional decision, is not disclosed, is hidden or provided in an unclear, unintelligible, ambiguous or untimely manner and this causes or is likely to cause the average consumer to take such a transactional decision that he would not have taken otherwise. Where the medium used to convey an advertisement imposes limitations of space or time, these limitations and any measures taken by the supplier of advertising to make the information available to consumers by other means shall be taken into account in deciding whether the information was incomplete.
Comparative advertisement
According to the Art. 6 of the law on Advertising, comparative advertising shall be permitted when the following conditions are met:
1) it is not misleading;
2) it compares goods or services meeting the same needs or intended for the same purpose;
3) it objectively compares one or more material, relevant, verifiable and representative features of those goods and services, which may include price;
4) it does not create confusion between commercial operators, between the supplier of advertising and a competitor or between the suppliers of advertising trademarks, company names, other distinguishing marks, goods or services and those of a competitor;
5) it does not discredit or denigrate the trademarks, company names, other distinguishing marks, goods, services, activities, financial or any other status of a competitor;
6) for goods and services with designation of origin, it relates to the goods and services with the same designation;
7) it does not take unfair advantage of the reputation of a trade mark, trade name or other distinguishing marks of a competitor or of the designation of origin of competing goods or services;
8) it does not present goods or services as imitations or replicas of goods or services bearing a protected trademark or company name.
Since comparative advertisement shows how a company's product or service is superior to that of its competitors by comparing the benefits and costs within the advertisement itself, it is crucial to provide relevant information so that a customer can take an informed decision. For instance, a vendor of electronics was fined 5,797.10 EUR, because in the advertisement the vendor's prices were compared with competitor's prices which were not relevant.
Should a specific offer be provided in the comparative advertising, the date of the validity termination of the offer must be clearly indicated, and if necessary, it must be stated that this offer depends on the quantity of the goods on hand or possibilities of providing the services. Should the offer be not yet valid at the time of the publication of the advertising, the date of its coming into force must be indicated.
In conclusion, it is important to meet the requirements of the law while disseminating advertisement in order that the consumer can take an informed decision. Respecting boundaries of the law not only can improve the success of a marketing campaign, but also can protect the company from getting fined by the authorities.
Jovita Valatkaite, lawyer of the Gencs Valters Law Firm in Vilnius
Practising in fields of Advertising and Marketing Law in Latvia, Lithuania and Estonia
T: +370 52 61 10 00
F: +370 52 61 11 00