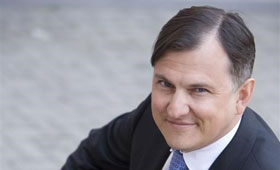 Ask our legal expert!
Gencs Valters
Claim your FREE copy
Doing Business Guide in the Baltics.
Dispute resolution method gaining popularity in Lithuania: Arbitration
Arbitration is not a novelty way to resolve disputes, however in recent years it has been gaining momentum in Lithuania. The main reason for this phenomenon is that more and more international companies are entering Lithuanian market and, as a consequence, having more economic relations with Lithuanian companies. Arbitration is often used for the resolution of commercial disputes, particularly one of the parties of the dispute is a foreign entity.
Legal basis
The Law on Commercial Arbitration regulates dispute resolution by arbitration in Lithuania. The aforementioned law was drawn up while taking into consideration UNCITRAL Model Law on International Commercial Arbitration. According to the Art. 2, the Law on Commercial Arbitration is applied to dispute resolution of administered and ad hoc arbitration when the place of arbitration is Lithuania.
Administered (institutional) arbitration shall be understood as arbitration conducted under the rules of an arbitral institution, where the parties pay the institution to assist, in accordance with its rules, in the initiation of the arbitration and in the constitution of the arbitral tribunal, to assist throughout the process with matters such as payments, notice, mailings, and arranging for hearing facilities. Ad hoc arbitration, otherwise non-administered arbitration means that there is no involvement of arbitration institution and parties manage the arbitration by themselves.
It shall be mentioned that Lithuania has signed the New York Arbitration Convention of 1958 which facilitates enforcement of arbitration awards.
Arbitration institutions in Lithuania
Due to recent popularity of arbitration, quite a few arbitration institutions have been established in Lithuania during recent years:
- Vilnius Court of Commercial Arbitration - http://www.arbitrazas.lt/
- Vilnius International and National Commercial Arbitration - http://www.vilniausarbitrazas.lt/en/
- Lithuanian Court of Arbitration - http://www.arbitrazoteismas.lt/en/
- Klaipėdos tarptautinis jūrų komercinis arbitražas (Klaipėda International Maritime Commercial Arbitration)
In case both parties of the dispute are based in Lithuania and (or) the object of the dispute or proofs are in Lithuania, it might be beneficial to choose local arbitration institution. If arbitral tribunal needs to examine the object or place of the dispute, review documents which are drawn up in local language, the parties can avoid unnecessary transportation, accommodation or translation costs by resolving the dispute with a help of local arbitration institution.
Arbitrability
According to the Art. 12 of the Law on Commercial Arbitration, the following disputes cannot be resolved by arbitration:
- Administrative disputes;
- Disputes which are assigned to the Constitutional Court of the Republic of Lithuania;
- Disputes arising from legal family relations;
- Disputes regarding patent, trademark or design registration;
- Disputes arising from labour and employment relations;
- Disputes with consumers, with the exception of cases when arbitration agreement was signed after commencement of the dispute;
- Disputes where one of the parties is a government or municipality entity or organization (with the exception of the Central Bank of the Republic of Lithuania) if prior consent to resolve a dispute in arbitration was not received.
It shall be noted that Lithuania has signed Washington Convention of 18 March, 1965, on the Settlement of Investment Disputes between States and Nationals of Other States. Consequently, resolution of international investment disputes is carried out according to the provisions of the Convention with the help of ICSID (The International Centre for Settlement of Investment Disputes). The ICSID an international arbitration institution which facilitates arbitration and conciliation of legal disputes between international investors. It was established in 1966 as a multilateral specialized dispute resolution institution to encourage international flow of investment and mitigate non-commercial risks.
Arbitration clause
The Art. 10 of the Law on Commercial Arbitration provides that agreement on arbitration can be provided in the contract as an arbitration clause or concluded as a separate agreement. An arbitration clause is deemed valid if the parties (1) sign a document which includes an arbitration clause; (2) exchange documents (including electronic documents) which confirm that they agree on arbitration; (3) the parties exchange claim and response in which both parties confirm that they agree on arbitration; (4) if there are other circumstances which prove that parties agree on arbitration.
In case the parties choose to resolve the dispute with an assistance of arbitration institution, the parties shall include a model clause provided by the arbitration institution of their preference in the contract.
In case the parties agree to ad hoc arbitration without incorporating by reference any set of rules for non-administered arbitration, then there is no standard form of arbitration agreement. However, there are three essentials for an effective arbitration agreement: (1) the agreement to arbitrate; (2) the scope of the arbitration agreement and (3) the finality of the award.
Interim measures
In order to ensure enforceability of an arbitral award, the parties may need to apply interim measures. The Art. 20 of the Law on Commercial Arbitration, indicates the following interim measures:
- Interdiction to participate in certain transactions or perform certain actions;
- Obligation to safeguard the assets related of the arbitral proceedings, obligation to provide a cash deposit, bank guarantee or insurance;
- Obligation to secure evidence which might be significant in arbitral proceedings.
Interim measured can be granted by the decision of arbitral tribunal. If a party does not execute the decision to apply interim measures, the other party may receive an execution order from Vilnius County Court and execute the decision via local bailiff.
Decisions to apply interim measures granted by arbitral tribunals in other countries can also be enforced in Lithuania. In this case, a party shall refer to the Court of Appeal of Lithuania in order to receive an execution order.
In conclusion, there is an extensive legal base in order to resolve disputes by arbitration in Lithuania. While entering into economic or commercial relations in Lithuania, the parties may confidently choose arbitration as their preferred method of dispute resolution. In addition to that, there is a variety of local arbitration institutions which may speed up the process as well as diminish the costs.
Jovita Valatkaite, attorney at law of the Gencs Valters Law Firm in Vilnius
Practising in fields of Alternative dispute resolution Law in Latvia, Lithuania and Estonia
T: +370 52 61 10 00
F: +370 52 61 11 00