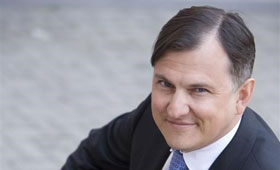 Ask our legal expert!
Gencs Valters
Claim your FREE copy
Doing Business Guide in the Baltics.
VAT in Latvia: Supplies of services
Definition of services
According to Section 1 of the VAT Act, a supply of services means a transaction which is not the supply of goods within the meaning of the VAT Act, but is:
- an activity which a person performs within the scope of his or her economic activity, including the activities of self-employed persons;
- the selling (transfer) of intangible property (intangible values and rights);
- the obligation to refrain from some activity or action or to allow some activity or action;
- the leasing of property; and
- the transfer of immovable property to the owner thereof after the completion of construction work.
Services may include almost anything in so far as they are not supplies of goods. Examples of such activities include the hiring of goods, operation of hotels, advisory services, e.g. by auditors, lawyers, architects, hairdressing salons, dry-cleaners, laundries, security services, car parks, repair and maintenance, and transportation. Services also include the transfer of intellectual property rights, such as patents, copyrights, licences, etc.
Deemed supplies of services
Self-supply and private use of business assets
Any free-of-charge use of services for non-business purposes is a deemed taxable supply if the taxable person was entitled to recover (in full or in part) input VAT charged on the goods related to the supply of such services.
Commissionaire structures
If an agent supplies services in the name and on the account of another person (disclosed agent), he is always considered to supply a service.
If an agent supplies services in his own name but for the account of another person (undisclosed agent), the supplies of services through him are deemed to constitute a supply of services to and by the agent.