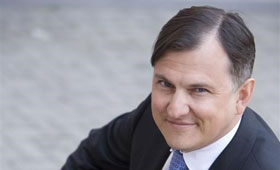 Ask our legal expert!
Gencs Valters
Claim your FREE copy
Doing Business Guide in the Baltics.
VAT in Latvia: Categorization of supplies
Leasing of movable property
The leasing or hiring of movable goods, including means of transport, is a supply of services in so far the lease qualifies as an operational lease. According to the Latvian VAT Act, a financial lease is considered a supply of goods.
Software
Software is not defined in the VAT Act. In practice, the supply of standardized or "off the shelf" software is regarded as a supply of goods. The supply of customized software is, however, regarded as a supply of services.
Contract work
The handing-over of goods which have been developed, constructed, manufactured, produced or extracted from goods/materials entrusted in whole or in part by the customer is considered to be a supply of services.
Catering services
According to the VAT Act, there are no special provisions for the supply of food and beverages in hotels, restaurants, cafés and similar establishments. They are considered to be supplies of services.
Mixed transactions
Mixed transactions for a single consideration – a combination of supplies of different goods, services or a combination of supplies of both goods and services – complicate matters only when the single supplies are taxed at different rates or take place in more than one country. The following should be taken into consideration:
| | |
| --- | --- |
| - | if it is possible to divide the combination of supplies, each supply must be treated according to its own VAT regime; |
| - | if one supply is dominant, the VAT regime of the dominant supply must be applied to the mixed transaction (absorption); and |
| - | the nature of the supply should be determined in accordance with the view of a typical consumer. |
Importation
The act of importation is a taxable event for which VAT is chargeable.
Importation of goods means the entry into Latvia of:
| | |
| --- | --- |
| - | goods of non-Community origin; |
| - | goods from a territory which forms part of the customs territory of the European Union but is treated as a third territory for VAT purposes; |
| - | goods placed under customs arrangements, arrangements for temporary importation with total exemption from import duties or external transit arrangements if the goods cease to be covered by these arrangements in Latvia; or |
| | |
Some territories form part of the customs territory but are excluded from the EU territory for VAT purposes. The entry of goods from these territories into Latvia does not constitute importation from a customs law perspective but it is treated as importation for VAT purposes. Conversely, the supply of goods from Latvia to these territories is treated as exportation to third countries for VAT purposes. These territories are:
Denmark:
- Greenland;
- Faroe Islands;
Finland:
- Åland Islands;
France:
- the overseas departments: Guadeloupe; Guyana; Martinique; Réunion.
For VAT purposes, Monaco is deemed to be a part of France
Germany:
- the Isle of Helgoland;
- the territory of Büsingen;
- free ports.
Greece:
- Mount Athos.
Italy:
- Livigno;
- Campione d'Italia;
- San Marino;
- the Italian waters of Lake Lugano.
Spain:
- Ceuta;
- Melilla;
- Canary Islands.