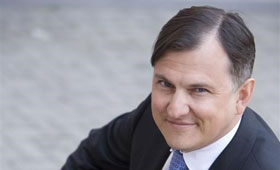 Ask our legal expert!
Gencs Valters
Claim your FREE copy
Doing Business Guide in the Baltics.
Law office in Latvia: VAT in Latvia - Place of taxation
Territory of the country
Where the VAT Act refers to "Latvia", it means the customs territory of the Republic of Latvia, i.e. all of the territory of the Republic of Latvia, which shall be comprised of land, territorial and inland waters, and air space, as well as artificial islands and construction territories.
Fixed establishments
The term "fixed establishment" should be understood as explained by Council Implementing Regulation No. 282/2011/EU. A fixed establishment is any establishment characterised by a sufficient degree of permanence and a suitable structure in terms of technical and personal resources which enable it to provide and receive services.
According to Section 1 of the VAT Act, a fixed establishment for VAT purposes is the place where the person performs its economic activities, and where the technical and labour resources are necessary to supply specific goods or specific services, as well as to receive and use goods and services for its own commercial activities.
Branches that perform auxiliary activities only, such as supplies promotion, rendering or gathering of information, research, etc., are not considered to be fixed establishments for VAT purposes. These "representative offices" can apply for a refund under VAT Directive 2008/9/EC or the Thirteenth VAT Directive. Also, the keeping of stocks in a local (bonded) warehouse does not qualify as a fixed establishment if the foreign entrepreneur does not have any equipment or personnel at the premises (i.e. the warehouse is operated by a third party).
According to Section 14 of the Law on Taxes and Fees, a fixed establishment in Latvia is considered to exist if:
- the non-resident (foreign merchant) utilizes a specific place for activities in Latvia;
- the place for activities is permanently utilized or is established for the purpose of being utilized permanently; and
- the place for activities is utilized for the performance of entrepreneurial activities (commercial activities).
In addition, it shall be considered that a non-resident has a fixed establishment in Latvia if he is performing at least one of the following activities:
- uses a construction site or performs building, assembly or fitting activities or performs supervision or consultative activities related to the construction sites or building, assembly or fitting activities;
- uses equipment or installations, drilling platforms and special ships intended for research or acquisition of natural resources, or carries out supervisory or consultative work related thereto;
- within a time period or time periods, which together exceed 30 days in any 6-month period provides services, including consulting, management and technical services, using its employees or associated personnel; or
- uses the activity of a natural, legal or other person for the benefit of its business activities if the person referred to has been granted and regulatory exercises (more than once in a taxation period) authorizations to enter into contracts in the name of a foreign company.