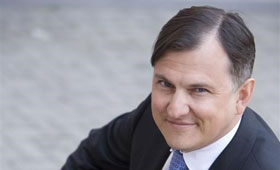 Ask our legal expert!
Gencs Valters
Claim your FREE copy
Doing Business Guide in the Baltics.
Injunction for registered community design use

Our law firm represents log house producer from Netherlands in civil case regarding infringement of registered community design rights. Claim is raised in Vilnius county court (Community design court) against 3 Lithuanian log house producers. Within oral proceedings, court has assessed claimant's request for temporary injunction based on Art 9 of Directive 2004/48/EC, based on argument that continuous use of registered designs during litigation is jeopardizing good reputation of designs, their recognition and attribution to registrant company.

Court has indicated that EU design registration in OHIM grant exclusive rights to design owner to allow or prohibit commercial use of registered designs. Court made preliminary comparison of claimant models and designs used by defendants, published in their websites and catalogues, and ended with conclusion that designs used by defendants look very similar to registered ones, whereas small differences are held insignificant. Court has granted design injunction request, prohibiting defendant companies to reproduce, sell and use images of 10 claimant's registered community designs until court decision becomes valid.

Taking into account, that model houses were reproduced by one of defendant companies under claimants order and request back in 2006, court held insignificant defendants argument on priority use (Art 22 of Regulation EC 6/2002) indicating that preliminary it does not find convincing that defendants could have created designs themselves. So far design registration is valid, EU design protection in Lithuania shall be executable and granted in the initial stage.
Vilnius county court order of 11th FEB 2016, shows uncompromising attitude towards industry copycat's and effective protection of registered community design rights in Lithuania. Our law firm focuses on intellectual property registration and protection in Lithuania, Latvia and Estonia.
To find out more about intellectual property, patent and trademark law in Lithuania, Latvia or Estonia, please contact our English speaking attorneys at law at

info@gencs.eu
T: +371 67 24 0090
F: +371 67 24 0091